i2 Insights - August 2011
i2 Insights is a way to keep partners informed about upcoming events and educational opportunities related to corporate climate action.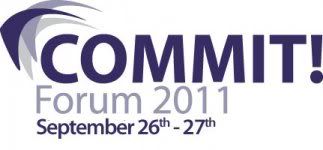 Discount Registration for Friends of Climate Counts
Registration ID Code: Climate
Climate Counts has been offered the chance to send 30 of our closest friends to the upcoming COMMIT! Forum in New York City for $100 per registrant.  We'd like to pass this savings of almost $800 to you, our customer.
To take advantage of this opportunity, type in the word "Climate" when asked for an ID Code on the Forum registration page.  Click here to register for the event.
From the COMMIT! Forum website:
It's called the COMMIT! Forum because it calls people to commit to changing the world. How?  By inspiring, educating, and engaging them in ways that prepare them to make the commitments necessary to change themselves and their organizations. The path to COMMIT, which began on March 2nd at the New York Stock Exchange with the announcement of the 12th Annual CR 100 Best Corporate Citizens List, culminates on September 26-27 in New York City at the Forum, and continues well beyond through the commitments people will make at the Forum.
Has your organization made a commitment to change the world? The Forum is the perfect place to showcase it, expand it, and build your brand. Is your organization trying to figure out the right commitment to make? The Forum is the best place to learn how and find partners to ensure success.
————————————————————————————–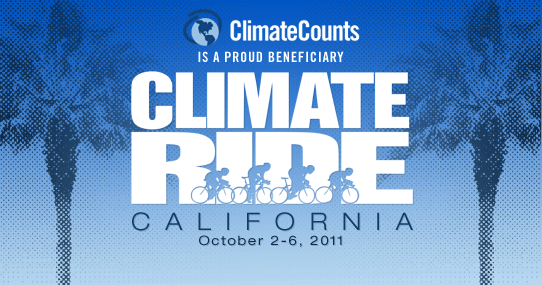 It's time to saddle up and ride!
Looking for a chance to sponsor a good cause?  Interested in pushing cycling through scenic California and pushing your limits of endurance with like-minded teammates?  Then Climate Ride California is right for you!
After two years of supporting Climate Ride as a nonprofit partner, Climate Counts is proud to be listed among the 17 beneficiaries for the 2011 East and West Coast, multi-day Climate Ride cycling events. The next ride will be Climate Ride California, October 2 - 6, 2011, and we are now accepting riders and donations.
From the Climate Ride website: "Climate Ride California is a gorgeous cycling adventure that begins in California's historic Redwood Empire near Eureka, travels along the scenic coast and ventures into the famed Russian River Valley before crossing the Golden Gate Bridge into San Francisco. Climate Ride California is more than a bike trip - it's an inspiring journey with like-minded people who are united by their passion for sustainability, renewable energy, and bicycles - the ultimate carbon-free form of transportation."
All riders are required to pay a $75 registration fee and raise $2,400. Corporate sponsorship is always welcome.
There are many ways to support Climate Counts in this effort:
- Ride as an individual and choose Climate Counts as your fundraising beneficiary
- Join a pre-existing team and choose Climate Counts as your fundraising beneficiary
- Help us create our own Climate Counts team to raise funds
- Hang up the bike and simply donate to the cause!
For more information on how to support Climate Ride California, contact Climate Counts project director Mike Bellamente at 603.862.0121 or mbellamente@climatecounts.org.
————————————————————————————–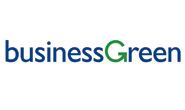 Sign up for a Free Webinar – Developing Employee Engagement to Support Environmental Strategy
September 8, 2011 - 10:00 am EDT/ 3:00 pm BST
Every business has them – those employees and colleagues who know the company has a sustainability strategy, but are uninterested, unable or unwilling to deliver on it.
However, without a fully engaged workforce businesses often find it extremely difficult to deliver effective environmental and energy management strategies. From simply turning off unused electronic equipment to developing a coherent green marketing strategy, the success or failure of sustainability programmes often rests on the ability to secure support from colleagues across the business.
Hosted by BusinessGreen editor James Murray, in association with sustainability and energy management software firm CloudApps, this webinar will feature a short presentation on how providing staff with environmental data can help drive positive behavior, as well as a case study detailing how one firm has delivered an effective employee engagement strategy.
————————————————————————————–
Partnership Announcement - Climate Counts and the University of New Hampshire
On August 4, 2011, Climate Counts and the University of New Hampshire (UNH) announced a partnership that will expand efforts to bring companies and consumers together in addressing climate change. Following the official announcement, GreenBiz.com featured a story about how the partnership will extend the reach of the Climate Counts' company rating process and serve as a model for other academic alliances.  Click here to read the article.
In support of our partnership with UNH and their commitment to advancing corporate social responsibility (CSR), we are promoting the following three-day continuing education certificate program for CSR professionals:

October 4-6, 2011 | University of New Hampshire Campus | Durham, New Hampshire
The Certificate Corporate Sustainability is a collaborative program of New Hampshire Businesses for Social Responsibility, the Whittemore School of Business at the University of New Hampshire and the Sustainability Academy at the University of New Hampshire. The presenting sponsor is Timberland, whose generosity makes this program possible.
The Certificate was designed in response to demand from the business community to fill the Corporate Social Responsibility education gap between what one might learn through a one day conference and a graduate school program. The Institute provides a rich, tactical education and experience of corporate sustainability that participants can leverage to benefit their businesses. The network and contacts generated through this peer cohort model will not only enrich the experience of the Institute, but will also support participants as they return to their home institutions to design, implement, grow, and evaluate their corporate sustainability initiatives.
About the Professional Certificate in Corporate Sustainability
Participants will be:
- Mid-level and Senior leaders within large corporations, particularly those with HR, operations, community relations, design, environmental management or supply chain responsibilities
- Owners of or leaders within small and medium sized business
Tuition and Details:
- $2400 - non-member Business Leaders; $2040 - NHBSR Member (15% discount)
- 3 days of training from leading academics and business practitioners (full agenda to be posted mid-July)
- Meals, parking and other ancillary expenses. Travel and lodging expenses will be the participant's responsibility. Host hotels with preferred pricing are available.
- All materials
- CEU credits and certificates
- 3-4 informal networking events facilitated by Institute staff to be held Jan-May, 2012
- Capstone independent project to be designed and managed in the participant's workplace. The participant will have a "mentor" instructor to provide coaching and guidance via in-person, phone and/or email communications.
For more information click here or contact: Alyson Genovese, project coordinator for the Certificate in Corporate Sustainability at 603-834-5585 or alyson@causesolutions.com.
————————————————————————————–
Climate Counts in the Media

July 27, 2011 – Michael Sadowski, VP of SustainAbility conducted a question and answer session with Wood Turner and Mike Bellamente of Climate Counts.  The session focused largely on the recently completed Rate the Raters project and the direction of corporate sustainability ratings.  To read the article click here.