November 30th, 2011
Last month we held our Photo Contest, giving our fans a chance to submit photos of their favorite places to relax or recharge outdoors. We received some great submissions, ranging from crisp fall leafs in New Hampshire, to beach views of St. Thomas. We shared all the photos on Facebook for our fans to check out and vote for their favorites.
The winning photos included shots of Spider's Widow Chinle in Arizona, and a floodplain in Ontario. Check out our 5 winners, picked by Facebook fans: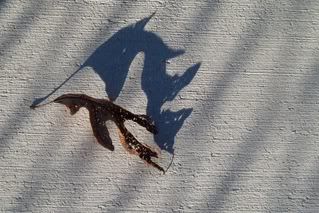 Congratulations to the winners and thanks to everyone for submitting! Each winner received a Climate Counts T-shirt. If you missed out on the contest, please sign up for our newsletter to stay in the loop and learn about important campaigns and giveaways.
Now that the holiday season is officially upon us, we're encouraging all of our fans to use our Pocket Guide to make climate-conscious purchases. Our friends at Practically Green have some great suggestions for meaningful gifts that make a difference for the planet. We've also developed a Conscious Consumer Badge to help you incorporate more eco-minded purchases into your routine year-round.
Thanks again to all those who submitted and voted for photos!
Happy Holidays,
-The Climate Counts Team