December 16th, 2010
First, let's put a trillion dollars into perspective:
In 2009 U.S. Chamber of Commerce, who spent much of the year fighting climate legislation, spent $123.3 million on lobbying activities (the most of any lobby group ever).
According to a Center for Responsive Politics analysis, the oil and gas industry spent $175 million lobbying Washington in 2009. In 2009 ExxonMobil alone spent $27.4 million in its lobbying efforts' that's more than all of the pro-environmental groups combined ($22.4 million).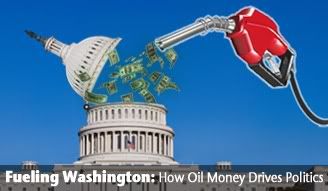 If we add the $123.3 million from the Chamber to the $175 million from the oil and gas industry, we're looking at nearly $300 million dollars lobbying against climate legislation vs. just $22.4 million working towards comprehensive climate legislation; this truly is David vs. Goliath.
The question is how can we weaken Goliath – think fossil fuel industry – and strengthen David – think environmental groups. Specifically, how can we find and motivate a trillion dollars to support David in his push for the comprehensive climate legislation needed to save our planet? The answer is rather simple; spend your money with companies that support comprehensive climate legislation and tell them you care about the actions they're taking.
Twenty-one of the 150 companies scored by ClimateCounts.org – plus four of our Climate Counts Industry Innovator companies — on their climate action have shown consumers they support public policy that can lead to reductions in global warming pollution. That's twenty-one companies pulling in over a trillion dollars in revenue ready to listen to consumers who care about climate change.
The truth is this isn't all black and white. Some of the companies listed below are part of the U.S. Chamber of Commerce. Yet, in order to make real change happen we need these companies to take action like Nike ($19.39 billion) did when it left the Chamber's board of directors because of disputes over the need for comprehensive federal climate legislation. Or Apple, ($65.22 billion) who left the U.S. Chamber of Commerce entirely because of its position on climate change. Apple and Nike alone brought in $84.61 billion dollars in revenue in 2009; that's an $84.61 billion dollar voice ready to support comprehensive climate legislation.
We need to tell companies like Siemens ($101.19 billion), The Coca-Cola Co. ($32 billion), and News Corp ($33 billion) that we do appreciate their positive political stance in the U.S. and we deeply appreciate their work in Cancun where they brought the climate-change fight to COP16 pushing for an international climate agreement.
If we share our gratitude with companies taking strong public policy stances and encourage them to use their power to elevate the national and international importance of climate action, the fable of David vs. Goliath will remain just that — a fable, not our future.
Company name – Just click and send them a message of your choice!

Policy Stance out of 10 points

Total ClimateCounts.org Score

10

87

10

83

9

82

9

67

8

71

9

53

9

85

9

66

8

74

8

58

8

58

8

61

8

76

8

62

8

65

8

76

8

54

8

67

8

83

7

62

7

61

7

52

7

78

7

69

7

76

* These four companies are among the charter members of the voluntary Climate Counts Industry Innovator Program, which launched in February 2010.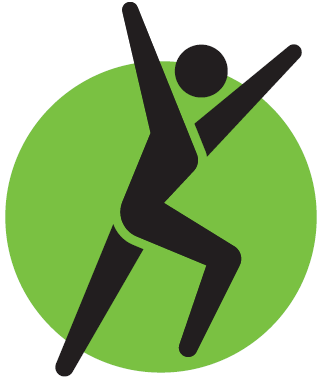 This holiday season ClimateCounts.org is making sure you spend your hard-earned dollars with companies who care about the climate change. Join the Striding Shopper Campaign to give the gift that keeps on giving: companies that care about climate change as much as you do.
Mark Harrison is the Campaign Coordinator at ClimateCounts.org and can be reached at mharrison@climatecounts.org.
The Striding Shopper Campaign is supported by these great organizations: TckTckTck.org, ICCR.org, Kids vs Global Warming, and Brighter Planet.